The Evolution of Artistic Filters
by C. Neufeld, B.J. Ross, W. Ralph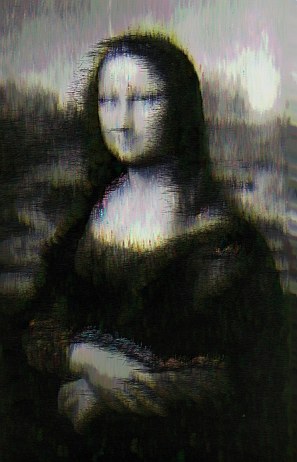 Artistic image filters are evolved using genetic programming. A number of image analyses are done during fitness evaluation, such as Ralph's model of aesthetics, and colour matching. Multi-objective optimisation permits multiple feature tests to be applied independently. We found that Ralph's test is very useful for automatically evolving non-photorealistic filters that tend to produce images with painterly, balanced and harmonious characteristics. The genetic programming language uses a variety of image processing functions of varying complexity, including a higher-level paint stroke operator. The filter language is designed so that components can be combined together in complex and unexpected ways. Runs resulted in a variety of interesting ``artistic filters'', which tend to function more like higher-level artistic processes than low-level image filters. Furthermore, a correlation was found between an image having a good aesthetic score, and its application of the paint operator.
Publications
Book chapter: "The Art of Artificial Evolution", ed. P. Machado and J. Romero, Springer, 978-3-540-72876-4. Publisher information.

"The Evolution of Artistic Filters" (poster).
C. Neufeld, B.J. Ross and W. Ralph. Evolutionary Art competition, CEC 2006, Vancouver, BC, July 2006.
Examples
The following examples are taken from a single run.


More examples from a single run. These show the result of filters on different source images.
Images copyright 2006 C. Neufeld and B.J. Ross.
Back to home page.