COSC 3P98 Computer Graphics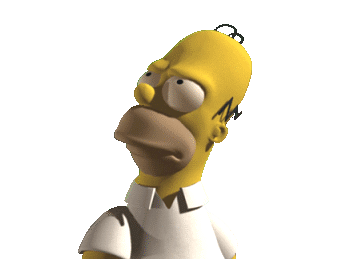 Instructor: Brian Ross (bross @ brocku.ca)
Lecture: 2:00-3:30 Mon and Fri, PL 409
Office hours: 11-12 Mon, Fri (or when door open!)
TA: Stephen Tkachuk (steve.on.the.moon @ gmail.com)
Consulting hours: Go to help desk (J328).

---
Course info
Texts (recommended)

Assignment 1
Assignment 3

Introductory tutorials on compiling 3P98 programs in lab (Visual Studio)

Location: D205
Times:

(1) 1-2pm Thursday Sept 15
(2) 1-2pm Friday Sept 16

Course project

Essay option due date: 12:00 noon, Wednesday December 21, 2016

Please submit essays to Turnitin.com. See email for submission details.

Animation/programming/ray tracer projects due date: 12:00 noon Monday January 16, 2017
Supplemental notes on ray tracing: RayTracing.pdf
Here is an example of how formatting looks for a scientific paper (abstract, sections, citations, bibliography, etc.):

Bibliography of books shown in class.
Lectures
Textbook reading
Read the sections that are relevant to lecture material.

Computer Graphics with OpenGL (Hearn, Baker):
ch. 1
ch. 2
ch. 3: skip sections on concave polys, circles, ellipses
ch. 4: basic colour, line attributes, irregular fill algs
ch. 6: basic 2D window setup and GLUT library calls
ch. 11: GLUT I/O details
ch. 5: 2D and 3D transformations
ch. 7: 3D viewing: orthogonal and perspective projections
ch. 9: visible surface determination
ch. 10: illumination, textures
ch. 13: animation
OpenGL Primer (E. Angel)
Chapters: 1, 2, 3, 4, 5, 6
---
Assignment programming information
OpenGL:
Windows and Linux

(updated Sept 2016): Tutorial for setting up OpenGL, Glut and Freeimage in our lab (Windows, Linux).
Another tutorial for setting up OpenGL in Visual Studio in our labs (by Evan Verworn).
Tutorial for setting up OpenGL and FreeGlut for C++ programming.
Example archive: Zip file of OpenGL examples, FreeImage example, tutorial, and GLUT and FreeImage DLL's for Windows.
Run OpenGL programs on Sandcastle remotely on your Windows PC: instructions.

OpenGL resources
GLUT:
FreeImage:
Adding sound to games?
Miscellaneous...
---