COSC 3P98 Computer Graphics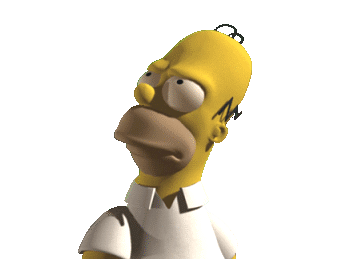 Instructor: Brian Ross (bross @ brocku.ca)
Lecture: 9:30-11:00 Wed and Fri, ST 107
Office hours: 11-12 Wed and Fri (or when door open)
TA: Eric Chen (xc12lw@brocku.ca)

---
Course info
Texts (recommended)

Assignment 1
Assignment 2

Extension (due to snow day): 9:30am, Friday March 15, 2019.

Introductory tutorials on compiling 3P98 programs in lab (Visual Studio)

Location: J310
Times:

11:00am Tuesday January 15
11:00am Friday January 18

Course project

Essay option due date: 12:00 noon, Monday April 29, 2019.

Please submit essays to Turnitin.com. See email for submission details.

Animation/programming/ray tracer projects due date: 12:00 noon, Monday May 6, 2019.
Supplemental notes on ray tracing: RayTracing.pdf
Here is an example of formatting for a scientific paper (abstract, sections, citations, bibliography, etc.):

Bibliography of books shown in class.
Lectures
Supplemental material
Textbook reading
Read the sections that are relevant to lecture material.

Computer Graphics with OpenGL (Hearn, Baker):
ch. 1
ch. 2
ch. 3: skip sections on concave polys, circles, ellipses
ch. 4: basic colour, line attributes, irregular fill algs
ch. 6: basic 2D window setup and GLUT library calls
ch. 11: GLUT I/O details
ch. 5: 2D and 3D transformations
ch. 7: 3D viewing: orthogonal and perspective projections
ch. 9: visible surface determination
ch. 10: illumination, textures
ch. 13: animation
OpenGL Primer (E. Angel)
Chapters: 1, 2, 3, 4, 5, 6
---
Assignment programming information
OpenGL:
Windows and Linux

(updated Sept 2016): Tutorial for setting up OpenGL, Glut and Freeimage in our lab (Windows, Linux).
Tutorial for setting up OpenGL and FreeGlut for C++ programming.
Example archive: Zip file of OpenGL examples, FreeImage example, tutorial, and GLUT and FreeImage DLL's for Windows.
Run OpenGL programs on Sandcastle remotely on your Windows PC: instructions.

OpenGL resources
GLUT:
FreeImage:
Adding sound to games?
Miscellaneous...
---