We offer programs leading to 3-year Pass, 4-year Honours, Masters, combined Honours BA and BSc degrees, 2-year Computer Science as a Second Degree, and participate in a program offering a Bachelor of Computing and Business (BCB). In addition, we offer a minor in Applied Computing for students wishing to improve their computer skills without taking Computer Science as their major. Our Co-op and Internship options are a vital part of our overall offerings. We pride ourselves in maintaining up-to-date facilities and conducting research in a variety of areas of Computer Science.
In Memoriam
Gord Dunkley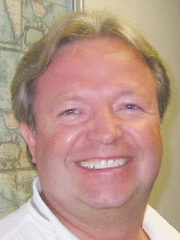 It is with great sorrow that we announce the passing of Gord Dunkley on Monday, February 2, 2015. Our thoughts and prayers go out to his family.
Gord joined Brock and the Department of Computer Science in 2001 as Student Support Coordinator providing academic and career advising, student outreach and community liaison. He was always eager to help students and faculty. His winning smile, ready anecdotes and true interest in people made him popular with students and staff alike. He kept his finger on the pulse of the department. He was a valued colleague and good friend. We will sorely miss him.
The family has directed memorial donations to the Ontario Heart & Stroke Foundation and the Canadian Cancer Society (see: http://yourlifemoments.ca/sitepages/obituary.asp?oId=860086). The Department is working on ideas for a lasting tribute to Gord.