We offer programs leading to 3-year Pass, 4-year Honours, Masters, combined Honours BA and BSc degrees, 2-year Computer Science as a Second Degree, and participate in a program offering a Bachelor of Computing and Business (BCB). In addition, we offer a minor in Applied Computing for students wishing to improve their computer skills without taking Computer Science as their major. Our Co-op and Internship options are a vital part of our overall offerings. We pride ourselves in maintaining up-to-date facilities and conducting research in a variety of areas of Computer Science.
Gord Dunkley
Computer Science Entrance Award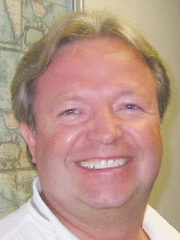 Gord Dunkley (July 30, 1950 – February 2, 2015) touched the lives of hundreds of Computer Science students. In his role as Student Support Coordinator he served as advisor, liaison and confidant for students as they navigated their way through the rules and regulations leading towards their degree. Many indicated that they would not have been successful without his help.
In honor of his service to the Computer Science student population, the Department of Computer Science has renamed the Computer Science Entrance Award as the Gord Dunkley Computer Science Entrance Award. The inaugural award will be made this spring to an incoming Computer Science student on the basis of academic merit, financial need and Ontario residency.
Donations in Gord's honor to this award can be made via the Brock University Donor web page (http://brocku.ca/bold-new-brock/donate-now). Select "Make a donation In Honour or In Memory of someone" and fill in the form. At the bottom of the form select "Other" for "Donation to" and then enter "Gord Dunkley" in the following box.